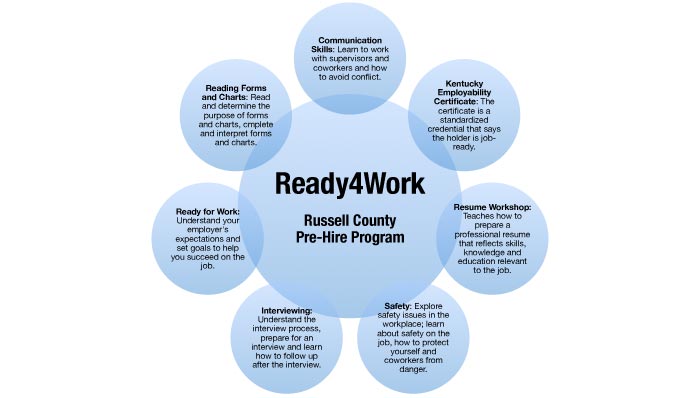 Russell County residents have the unique opportunity to become work-certified and earn a guaranteed job interview through a program created and offered by the Russell County Adult Education Center.
Ready4Work was designed to prepare prospective employees for positions with Russell County companies and businesses. During the last 2 1/2 years, more than 225 people have completed the week-long program, which puts emphasis on work ethic and themes such as attendance/punctuality, communication, teamwork, leadership and critical thinking.
Participants are graded on these themes with a scorecard, which is later presented to the prospective employer to offer more information about the applicant.
Five of the county's largest employers recognize and use the Ready4Work certificate.